ARTIST STATEMENT
My passion is capturing the breathtaking rugged land and seascapes of my home province of Newfoundland and Labrador and its unique way of life: a small fishing community shrouded in fog; an old family homestead; an abandoned dory – images that stir my memories and reflect my deep affection for my roots.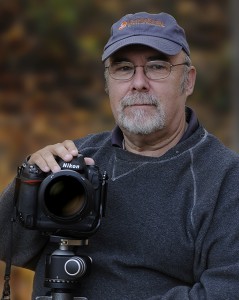 Also in Ontario, where I live now, I shoot what this beautiful province has to offer: Algonquin Park with its endless forests and pristine lakes; Amherst Island – the home of various owls and other birds; the bustling cities and small farming communities.
I have travelled throughout Europe with its many cultures, geography and extensive history. Photography has taught me to see things in this world differently: to look beyond the apparent to find the photo within the photo. The ability not just to look, but see.
I believe that equipment mastery in combination with a creative eye is essential in creating the photographic works of art.
It is my pleasure to share my photographic adventure with you.