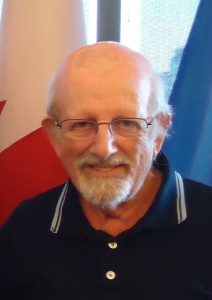 ARTIST STATEMENT
In my daily journey, I am constantly searching for that special something in nature or in man-made structures which can stimulate my imagination and perhaps translate into a memorable painting. What excites me to complete a stimulating piece of art varies constantly but reflects the panorama and environment where I live or visit. The first step is a sketch, a photo or a plein air painting. Consequently the majority of my work results in landscapes usually in oil or acrylic. The scope is limited only by my imagination.
"I only looked at what the universe showed me, to bear witness to it with my paintbrush. Surely this is something" (Claude Monet)
BIO
Whether in Malta, his country of birth or in Canada, or in his travels in Europe or America, Edward has always been seeking to interpret his environment on paper or canvas. His oil, acrylic, and watercolour paintings can now be found in private homes and offices in the United States, England, France, Switzerland, Malta, Hong Kong and Canada. Edward Abela has received many juried Art Shows' Awards such as Awards from Markham group of Artists; Richmond Hill Group of Artists; Don Valley Art Club; Independent Artists' Association (Montreal); Inveresk International Artists in Watercolours competition; Saunders and Bockford "Artists in Watercolour" competition; Society of Arts ( Malta); National Amateur Art Competition (Malta).
[cincopa AMNAbu9tcKks]