ARTIST STATEMENT
Throughout my journey as an artist, I have discovered great thematic support in the "Humanities." Inspired by the field, I strive to contribute without reservation to the global arts community, immaterial of political, racial, religious or gender considerations, by respecting and regarding the human spirit.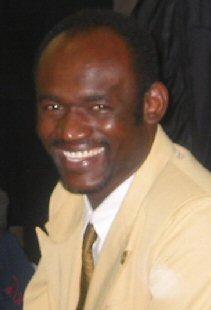 As a youth, I participated in many activities that introduced me to an appreciation of volunteerism and unconditionally helping others. All the while, I continued to cultivate my artistic career and relentlessly pursued painting and drawing throughout secondary school. Personal circumstances temporarily limited my pursuit of the fine arts. However, due to my determination and desire to create, I achieved post-secondary success and graduated with a Bachelor of Arts Degree in Fine and Applied Arts and honours in Textile Design and Printing, from Sudan University of Science and Technology.
I explore the theme of "civilization" in my art. Influenced by African arts, traditions and landscape, I began by expressing this theme primarily by using warm colours and earth tones to create a symbiotic relationship between movement and stability. I continue to expand my creative repertoire to include the use of bright colours to enhance and communicate the joy and dynamism of the subjects illustrated in my paintings.
Using nature and human interaction as a template, I illustrate my thoughts and feelings through the use of oil, acrylic, ink and watercolour, and the development of a variety of techniques. The canvas reflects civilization as I witness it. Through my use of colours, I strive to reflect the beauty and continuity of the human soul. This beauty continues to be of the utmost importance in this day and age.
A key part of my mission as an artist is to help others explore their own personal artistic expression. I do this by teaching art in a wide variety of venues and situations including: schools, community centres, shelters, youth and seniors' centres.
BIO
Born in Sudan and presently living in Ottawa, Hamid Ayoub is a Bachelor of Arts graduate from the College of Fine and Applied Arts, Sudan University of Sciences and Technology, with a specialization in Textile Design.
For him, art is ever present because we are surrounded by shapes and colours, which are the pulse of any artistic creation. Every day sights and situations shape the work of the artist.
Hamid Ayoub depicts the emotions of the human spirit through colour and movement. Different mediums are used to render the entire spectrum of life experiences.
Hamid's work has been exhibited in many venues in Sudan, Niger, France, Holland, England, the United States and Canada.