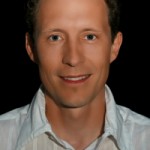 Artist Statement
Colour is always a factor in any piece of art that I create. Colour inspires the subject matter that I choose and how it is presented. I often mix imagery so that the colours are altered and the effect of this adds interest and texture. Sometimes the mixing of imagery is complimentary and other times it clashes but in each case, the viewer is drawn into the work, to look closer to see how the image was created.
I also like to combine multiple exposures of one subject in one final piece of art, as I find the colour contrasts extremely interesting. As a photographer I am drawn to light and I am always looking to capture it. I am always fascinated by the effects of colour on light and how the changes in light can affect not only the mood of the final images but the temperature of the colours. At times when I am shooting images the colours within the subject help me to see the light within the scene and inspire me to remove the colour to some degree to enunciate the light within the image.
Bio
Michael Toole is a long time resident of Mississauga, Ontario and an active member within his community. Given his parental influences, Michael tends to look for new and inventive ways to present his work. Whether that is combining different exposures or an entirely different photograph to create a single compelling piece of art, his work continues to evolve. He is never satisfied with the act of simply recording information with the camera but is always looking at different methods of creating and presenting images so that the final products are truly unique. His images are presented on board with resin, on dibond, on canvas, and on paper behind glass.
Michael has received several awards for his work and is well represented by galleries in Toronto, Ottawa, and Muskoka.
[cincopa A0NAFmrZjjIt]