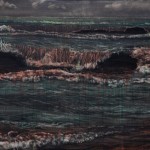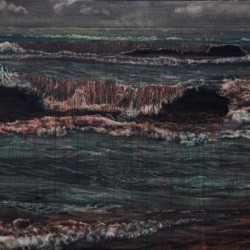 April 7, 2016
FOR IMMEDIATE RELEASE
Urban.Art.Condo. project converts condo buildings into fine art galleries
Toronto, Ontario—A new art concept currently being implemented in Toronto at Casa Condominio Residenza ( Casa Gallery), aims to increase art appreciation by the city's residents. Urban. Art. Condo. is also intended to present, promote and sell artworks of contemporary Canadian artists and Canadian photographers by placing their art pieces in condominiums' open spaces.
The project is a copyrighted art concept created by internationally acclaimed curator Julia Yakobi of Canadian Art Concepts Corporation. Paintings are displayed at the condos' ground floors, lobbies and other common areas.
"This initiative unites interior design elements with fine art in a modern urban setting," says Yakobi. "More importantly, it adds a colourful touch to the building, making the residents feel like the entire space is one big home."
Each solo/group exhibition lasts for a four-month period, giving the residents an opportunity to enjoy the art, while the artists get a chance to display, promote and sell their artworks in some of the trendiest and most creative parts of the city.
Following the success of Urban.Art.Condo. for the last three seasons, the next—and largest—installment will be officially launching on April14, and will take place in Toronto at Casa Condominio Residenza ( Casa Gallery) until summer 2016. The exhibition is open to the public.
Organized by Canadian Art Concepts Corporation and Casa Condominio Residenza, this season's show will feature the art works of three prominent Canadian artists:
Michael Toole ( www.michaeltooleart.com)
Joseph Sampson (www.josephsampson.com)
Adam Colangelo ( www.adamcolangelo.com)
Media and photo call:
Members of the media are invited to attend the opening reception of the exhibit.
Date: April 14, 2016 Time: 7 p.m. – 9 p.m.
Location: Lobby area ( Casa Gallery), Casa Condominio Residenza, 33 Charles St. East, Toronto, ON, M4Y 0A2
Canadian Art Concepts Corporation is a Toronto-based Canadian company, specializing in creation and implementation of new art concepts; representation of Canadian and international artists; Canadian art promotion; art marketing; as well as art exhibitions and events, both locally and internationally. www.canadianartconcepts.com
Media contact: Julia Yakobi,Curator, Urban.Art.Condo. info@canadianartconcepts.com